Hiring an interior designer is something to consider if you haven't done so already. They are professionals who can give your home an edge. They have excellent ideas on how to decorate the homes because not everyone has a natural gift to put the pieces in the house together to give it an elegant look. This article articulates the advantages of hiring an interior designer
Pros Of Hiring An Interior Designer
Save Money
It may sound peculiar that hiring an interior designer may help you to save money yet you are paying an additional fee. However,research shows that hiring interior designers can help you avoid costly mistakes t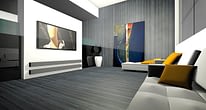 hat will not only help you save money, but it will help when selling the house. When interior designers are involved, they can make your house look exquisite, and that gives it a competitive advantage over the other houses around.
Budgeting And Planning
Hiring a decorator can keep you on a budget and save you a lot of time. They know where to get the items that you need in your home at lower prices. They can also get deals that you had no idea of. That saves you the time and effort you would have put in trying to research the brands, products, and prices that you need.
Wide Availability Of Resources
Some things are available to designers that are not availed to the public. They include connections, resources, and general merchandise. By culminating these resources, the decorators can give your home a unique look and make it look pulled together.
They Are More Knowledgeable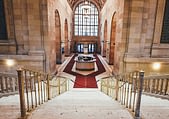 Interior designers have studied about the field. Therefore, they know much about it. That reason is enough to hire them to give your home an exceptional look. They will need to know what you want they want then they will help you achieve your dream home because they have the know-how and skills to do that.
They Are Detailed Oriented
Interior designers are detailed oriented. That means that they look into every detail of the design. In addition to aesthetics, they consider the function and form of the work they are doing. What they will do will be far from your imagination. They will look into details of lighting, finishing of the house, accessories, furnishing and other details that you had no knowledge of. They will point out on things that will be helpful in giving your home an edgy look.