Most people love making their homes look as good as new all through. It is not a daunting task to have your home achieve that look. When it comes to home improvement, some factors should be considered like upgrading fixtures. Despite the home improvements that you have on your mind, you can use the following tips for the process;
Consider The Condition Of The Home
Before making improvements and adjustments, individuals are encouraged to have an ide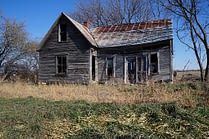 a of the condition of their house. That will help them to come up with ideas that they can implement. They will be able to know which parts of the house need more work and how they can go about it. Careful analysis of the home and paying attention to details will simplify the process.
Budget
It is essential to plan a budget way before the improvement process. Analyze what is needed to be done then come up with a budget. After preparing the budget, you can implement it. As a matter of fact, planning a budget in advance will help you to cut down unnecessary costs and help you to save some money.
Use Safety Precautions
Just like any other project, you have to take safety precautions to ensure that no one gets hurt during the process. The safety precautions also ensure that the property is not damaged. You have to follow the instructions in the manuals of the tools that will be used. In addition to that, you can use tutorials and advice from the rental store before you start the project.
Be Flexible
If you want to complete the project in about two months, you can give yourself an allowance of time and add yourself a few more days. Some circumstances may cause a delay in the project, therefore, you are encouraged to be flexible. Flexibility should also apply to your budget and the resources. That will spare you some stress in the future.
Seek Out Permits
If your project needs services like plumbing and electricity, you might need permits, and it is vital to get them in advance. If you have no idea of where to start from, you can hire a general contractor who will help you to know the kind of permits you need.
Ask For Help
To make the process easier and cost efficient, you can ask for help from family and friends. They can give you helpful tips that will be essential in the whole process.