Are you tired of the small space you have in your house? If yes , this article is the right one for you. In saving space in your home, sometimes the most simple solutions are the best. You can improve your living space by learning some space saving tips. Below you will find more information on strategies and techniques to improve your space at home.
Learn to Think Seasonally
Why do you have so many scarves, hats, and gloves at hand in the middle of summer? If you do, the amount of space you have overall decreases for no reason. With every change of season, pack your bags and make room for what you need.
Learn to Live Simply
Maybe you've often thought about giving something away or throwing it away and then saving it at the last minute just because you thought you might need it "someday"? The inability to give up things you never need can make your home even more cramped. Check all your possessions and be as functional as possible; donate, give away, or sell things you will not use regularly.
Learn to Go Vertical
Ceilings are usually large, although the surface area of several apartments is modest. It makes sense to do something with all the available wall space. Install shelves, cupboards, and display cases as high up as possible – rely on them to keep your items tidy. Your home won't seem so small.
Learn to Invest in a Wall Bed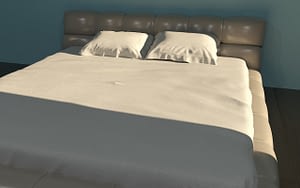 Wall beds have become popular because people have found their surprising qualities. During the day, Murphy's wall beds could be folded down to reveal a large area of the floor – they were shelves, desks, and closets. You could fold them up and sleep on them. There are brighter ways to get the most out of your living room than the wall bed rests.
Wall beds are the best ways to save space in your home. If you are not using it, you can simply fold it and use the space available. This is one of the effective ways to save some space in your home.