A lot of proper planning is required for one to have a fun vacation. That is why it is important that if you are planning a vacation, you should put the safety of your home into mind while you are away for slash 2012 or any other holidays. This will require that you have an action plan to ensure that your home remains safe while you are away for a vacation.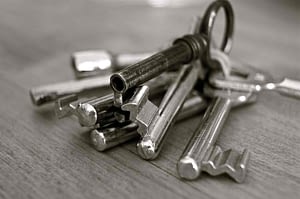 It is very common for some people to prey on your home when they know that you are out of town or on vacation. This is why there are certain steps that one needs to take before they leave to make it appear that someone is present all the time. Do not leave any bait that will draw buglers to your home.
So what are the signs that can draw buglers to your place? Several issues can draw buglers to your place, for instance, when newspapers are piling up on your driveway when your house is continuously dark are some of the things that can attract buglers. So what are the measures that you can take to avoid this? What are some of the actions that you should take?
Hire A Security Company For Your Daily Home Checks
This is one of the most effective ways that you can ensure that your home is protected from any form of burglary. By making sure that your house is under check up on several occasions, you will be discouraging any potential criminal from breaking into your home. This is simply because the bugler cloud not wants to deal with any extra security. Due to this, it is advisable that you hire security guards to be checking on it regularly.
Installing Alarm Systems In Your Home
Having a good alarm system installed in your home can ensure that your home is protected while you are away for vacation than most of these other methods can do. The alarm will most probably alert you of any problem that may occur at your home. It will also allow you to either call in the police or the firefighters. Equally, the presence of the simplest alarm in your home can deter criminals from attacking the establishment.
Install Closed Circuit Cameras
Keeping an eye on your property has been made easier nowadays due to technological developments. It is possible today to monitor your home even when you are away, with the aid of your pad or smart phone. This way, you will ensure that everything is as it should be when you are away on vacation. Even if you do not have such technology, installing a camera at a particular location will act as a significant crime deterrent.
…