Chances are you are not thinking too much about your driveway. As you focus on your home's exterior parts, such as the landscaping, the gardens, and the lawn, the driveway typically goes relatively unnoticed. Having a nice driveway offers a wide range of benefits, and you may find it's worthwhile to improve its appearance. This article shares the advantages of a driveway to your property and why you should need to consider it. Read on for further information.
It Gives a Lasting Great Impression
Curbside appeal is essential, and it creates a great first impression. We've all driven past a specific home and been absolute wow by the way it looks. Even if you are not planning to sell your home, it would be nice to know that yours may be the best-looking one in the town. By upgrading the driveway, it is ensuring that your house will stand out. While your neighbors may have applied traditional asphalt or concrete driveways, yours will make beautiful patio pavers. It gives a distinct look that is sure to left a mark. Upgrading your home's outdoor space shows that you take pride in your home and want to make an excellent first impression.
It Boosts Property Value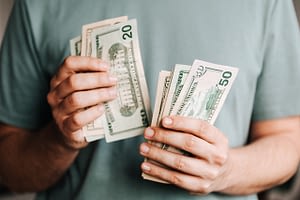 Any home project that you undertake should give a good return on your investment. By improving your driveway, you can increase the value of your property. Worn driveways need to be repair or replaced, and this can be a vantage point for buyers looking for a home that's entirely move-in ready. Even if you aren't selling your house shortly, improving the driveway's look and structure will boost your home's value for a future sale.
It Improves Parking Functionality
Driveways tend to erode over time, mainly if you use concrete and asphalt pavements. Not only does upgrading your driveway make it look much nicer, but it also improves your parking area's overall functionality. While your house's aesthetics is essential, a renovated driveway will also be more functional. Using paving stones, you are assured that your driveway is safe for driving, parking, walking, and even playing. The design must be built with durability to support parked cars and plenty of foot traffic properly.…