First of all, you should look for relevant online interior design ideas that perfectly fit your structure and geometry. More importantly, the design you are looking for should elevate the home's feel and exude a touch of new life into it. You can't just go out and pick any furniture and decor and expect it to change your rooms into modern and stylish. Here are interior design ideas to make the house stylish and contemporary -.
Choose the Cool Color Scheme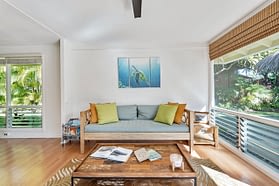 Colors play an essential role in making a house look modern or old, depending on your choice. Therefore, the focus should be on choosing a new color scheme. Only a perfect color can allow you to get the perfect interior decor. You cannot choose white and strive to produce the interior stylish because it will not. Modern decorations tend to use muted colors, and you should adopt this mantra.
Minimalism With Texture and Fabric
Your furniture texture will be crucial because it will reach different accessories and things around the house. The fabric and surface should be chosen to match the background. Also, it would be good to select materials that are neutral and not so apparent to the eye. It would be best if you focused on maintaining the feeling of simplicity in the interior, as this is only possible when you follow a process of minimalism with the fabric.
Avoid Extravagant Accessories
The ruling principle for designing a modern and stylish interior will be to avoid lavish and elaborate decorations. Homeowners should avoid accessories that are a burden on the eye. It is also excellent to use things that attract less attention and make more play in the house.…